Rafael's Happy Landing in Ambala; Water salute will be available, plan B is also ready on mass
2 min read
Powered by iSpeech
Ambala: Five supersonic Rafale will join the Indian Air Force fleet today. The fighter aircraft is expected to land at the Ambala airbase shortly. Air Force President RKS Bhadauria and other officers of the Air Force will be present on the occasion. Rafael will be given a 'Water Salute' upon reaching here. Plan B has also been prepared for the landing of these aircraft amid the possibility of bad weather in Ambala. Under this, if the weather is bad in Ambala, Rafale's landing will be made at Rajasthan's Jodhpur airbase. Ambala is cloudy in the sky and there is strong wind, but there is no rain. The Department of Mass Sciences has forecast rain till 12 noon.
Rafale fighter plane will land at the Jodhpur airbase in Rajasthan if it rains
On the other hand, drones have been banned around the Airforce station for safety. Ambala has a cloudy sky and strong winds are also prevailing. It is not raining right now, but it is quite humid. Mass department predicted rain from 9 am to 12 am.
Water salute will be given, drones banned around Ambala airbase or
The time to land at Rafael's Ambala airbase is being told from four o'clock in the morning. In such a situation, the weather is expected to be clean by then. There is also a possibility of clearing of the cloud due to strong winds. Despite this, the Air Force has also prepared Plan B in view of the weather condition. Rafale fighter plane will be landed at Jodhpur Airport station in Rajasthan in case of failure of mass.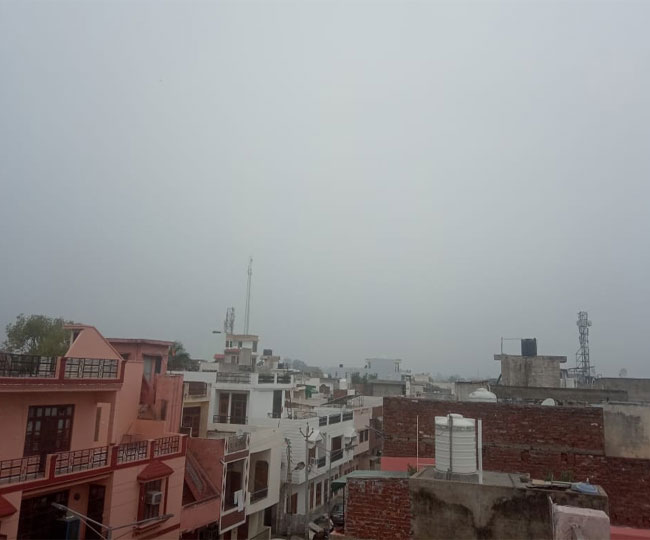 Clouds in the sky in Ambala.
Earlier on Tuesday afternoon, media entry, including outsiders, was banned inside the Airforce station until further orders. There will not be any type of videography or photography. Drones have been banned within a radius of three kilometers from the airbase.
Substantially there is tight security around Ambala. Police and traffic police personnel are deployed everywhere. Many other projects related to Rafale are going on in the Airforce station, for which a lot of people go daily. All these projects have been stopped today.
Of the 36 aircraft, 18 will be placed at Ambala and 18 at Hashimara airbase in West Bengal. Later, four Rafale Hyderabad training centers can also be sent from both these airbases. Rafael will be flown by 11 Goldle Era Squadron pilots, whose training has been completed in France.
-------
DC issued orders, section 144 applied
In view of the arrival of Rafael Aircraft at Ambala Air Force Station on July 29, DC Ashok Kumar Sharma has issued orders under Section 144 of the Indian Penal Code 1973. According to the order, any type of photograph of the Air Force Station has been banned from places like Dhulkot, Baldev Nagar, Garnala, Panjokhara etc.