Narendra Modi 70th Birthday LIVE Updates: PM Modi, 70 years old, know what he did in lockdown to keep himself fit
2 min read
iSpeech
Narendra Modi 70th Birthday LIVE Updates: Prime Minister Narendra Modi has turned 70 years old. On Thursday, Narendra Modi's birthday is being celebrated not only in India but all over the world. The BJP is organizing a special event, the country is also giving prayers to the beloved PM on social media. Meanwhile, old photographs and old stories of PM Modi are once again in discussion. His fitness funds are also being talked about. Even during the lockdown, PM Modi resorted to yoga and pranayama to keep himself fit. PM Modi asked the countrymen to increase their immunity or strength to fight diseases, while also trying these tips themselves. According to a media report, PM Modi also likes to walk barefoot. They greet the sun every day. Some of his videos were also revealed during the lockdown.
One such anecdote was told by PM Modi during the Man vs Wild Show. PM Modi had told how his childhood went into poverty. But PM Modi, there was no money for soap in the family.
According to PM Modi, he used to do a work while living in Vadnagar, Gujarat. When dew drops fell on the ground, a salt-like substance formed in them. He used to come home with it and used to mix hot water and wash clothes and bathe in it. During this show, the PM had told that he used to press coals on clothes by filling coal coals in a copper vessel.
Let me tell you, this show of PM Modi with Bayer Grylls aired on 12 August 2019. During this one-hour show, PM Modi spent one hour in Uttarakhand's Jim Corbett National Park amidst all the dangers.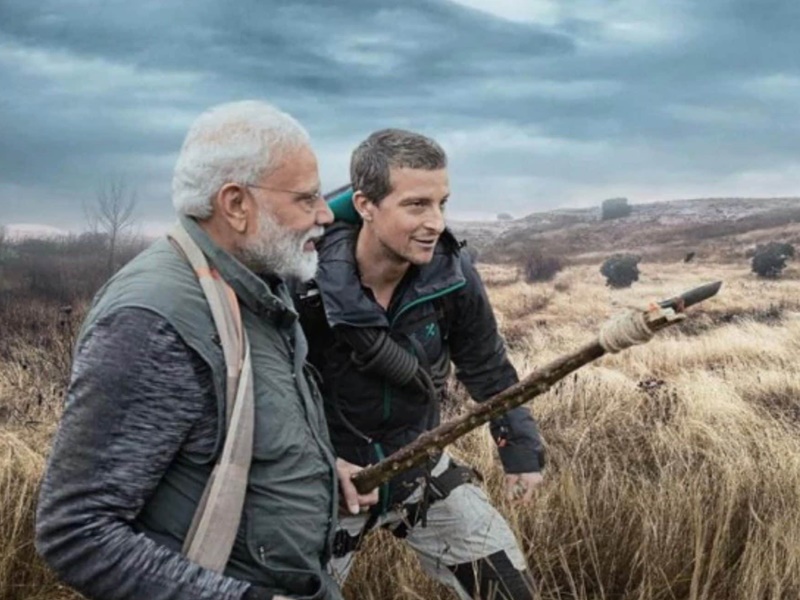 The BJP is celebrating the service week on the birthday of its leader Narendra Modi. During this time blood donation camps will be set up. At the same time, fellow ministers in the cabinet have given birthday greetings to the PM. Russian President Vladimir Putin has also congratulated the PM on his birthday.