Ganesh Utsav 2020: This temple of Shri Ganesh belongs to 10th century, was established by Gond kings
2 min read
https://www.ispeech.org/text.to.speech
Madhya Pradesh:  Ganesh Utsav 2020: Guneshwar Sahara, Balaghat he Gond dynasty built two stepwells and a palace in the 10th century, under the hill of village Mau of village gramtola of Changotola in Balaghat district. Where the ancient statue of Vighnaharta Shri Ganesha is installed above the stepwell. Ganeshotsav was celebrated for 10 days in the Bawdi campus and a two-day fair was also held from Ashtami of Navratri. But for the first time in history, entry of devotees to the temple has been banned due to the Corona crisis. Due to which the devotees of Balaghat, Chhattisgarh and Maharashtra will not be able to have visions of Viraje Vighnaharta in the temple.
Villagers Gudda Tiwari, Brajesh Tiwari, Anil Rahangadale and Gabbar Sahu reported that the village of Changotola has antiquities down the hill of Mau, with the statue of the first revered Lord Shrinesh among the gods of ancient times, Shivalinga of Bholenath in the sanctum sanctorum of Bawdi. Is sitting Apart from this, there is an iron gate locked in the stepwell inside the stepwell which is installed by the Maharajas of Gond dynasty. There is no water inside inside the stepwell. Here every year near Bawdi, there was a fair on the eighth day of Ganeshotsav, in the fair, the devotees of the three states used to worship Lord Ganesha of antiquity and Shivling in the sanctum sanctorum and fulfill their wishes. This time, due to the Corona crisis, worship has been stopped.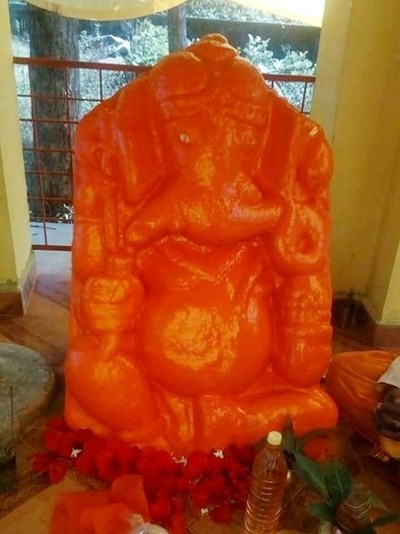 Everyone's Pitfalls are Shri Ganesh: It is believed that Shri Gauri Nandan Ganesha, who is crowned on the stepwell, defeats everyone's troubles. That is why every year Ganeshotsav used to have a lot of crowd. There is also a huge pond near Bawdi which is famous as Ganesh Talab. Devotees coming from outside, used to bathe and worship Lord Ganesha and Shivalinga, due to being full of water throughout the year. Bawdi used to have the palace of the kings of the Gond dynasty but now it has fallen completely and got mixed into the mud. Now Ganesh Temple and Bawdi is under the supervision of the Archeology Department.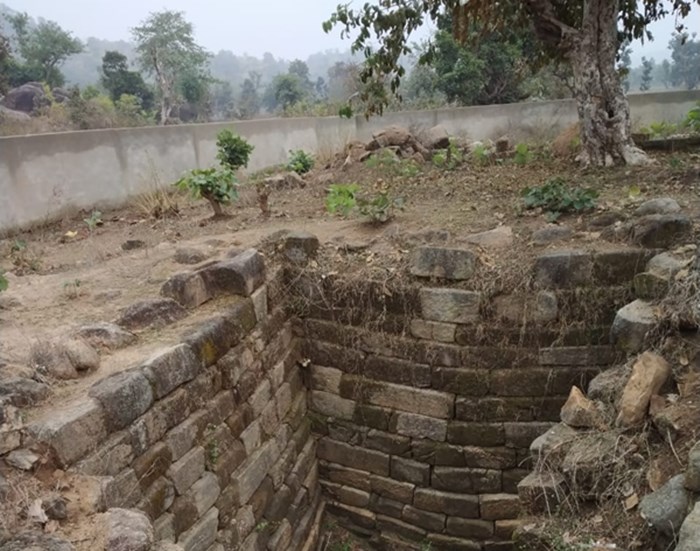 The way leading to Bawdi.
There is a ban in the Corona era
Maw of Changotola has a stepwell over the stepwell and a 10th-century Sriganesh statue. Every year, devotees from three states used to worship at Ganeshotsav every year. A two-day Ganesh Mela was also held from Ashtami. This time due to the Corona crisis, the worship of the devotee has been banned. All the devotees will also worship Lord Shri Ganesh from home. - Virendra Gaharwal, President Antiquities Museum Balaghat.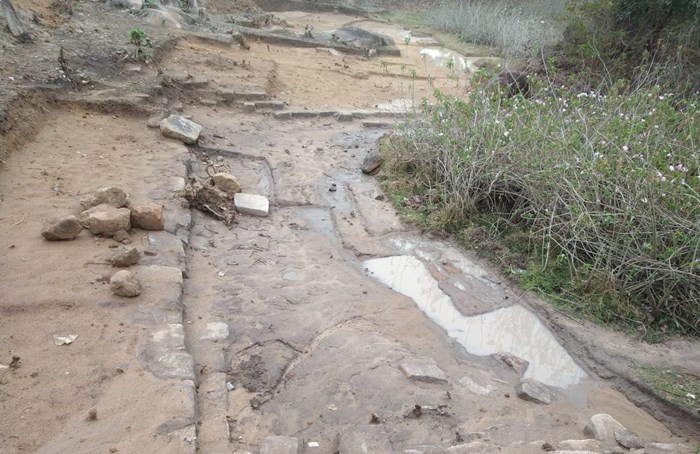 This is the place where once the palace of Gond kings used to be, which has now fallen and got mixed in the mud.